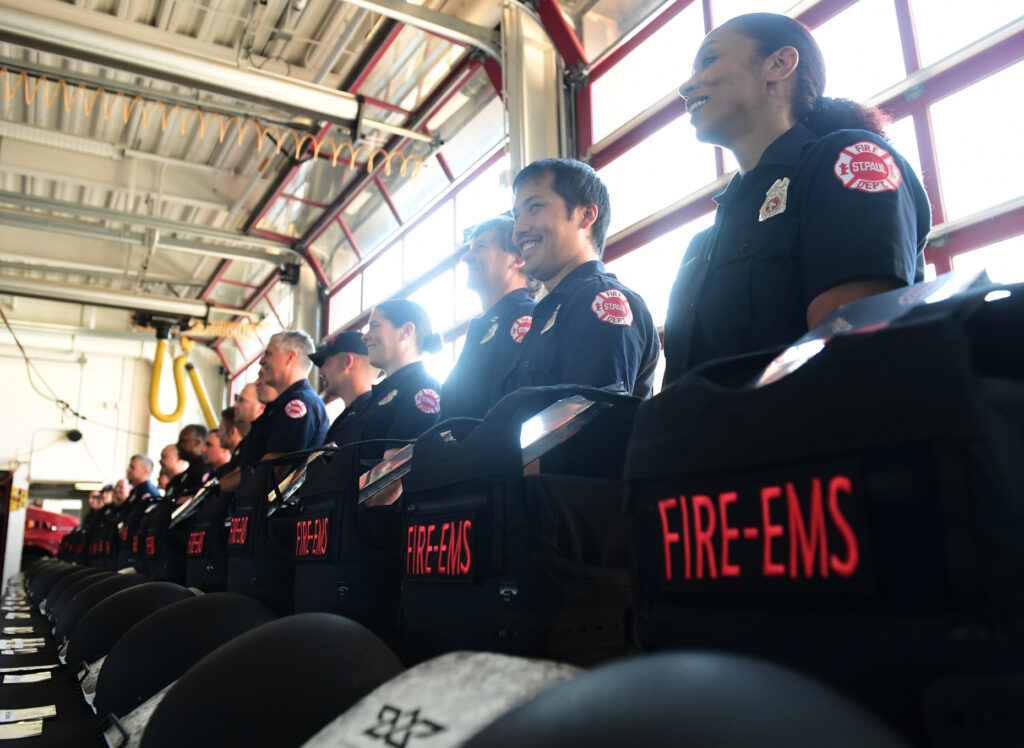 SPFF in the news, read the stories
Residents and businesses have donated around $73,000 to pay for 33 ballistic vests and helmets for St. Paul firefighters, who received the gear this week.
Following a heartbreaking year of unrest and climb in emergency calls St. Paul was able to take a breath.
At the event in partnership with Sheild 616 The Foundation awarded body armor to first responders.
St. Paul Deputy Fire Chief of EMS Kenneth Adams provided KSTP with an interview.
"During an active shooter situation, we're always right there," Adams said. "Fire crews would just be going in with the protection of a police officer in front of them and a police officer in the back of them. But it would devastate us if one of our firefighters got hurt trying to protect somebody and they didn't have the proper protection."

St. Paul Deputy Fire Chief of EMS Kenneth Adams with KTSP news
At the well-attended event, community members, representatives from local St. Paul businesses including the Minnesota Wild, and the Fire Department came together to heal.
Everyone was there to recognize the risk first responders take every day.
There to protect those who protect us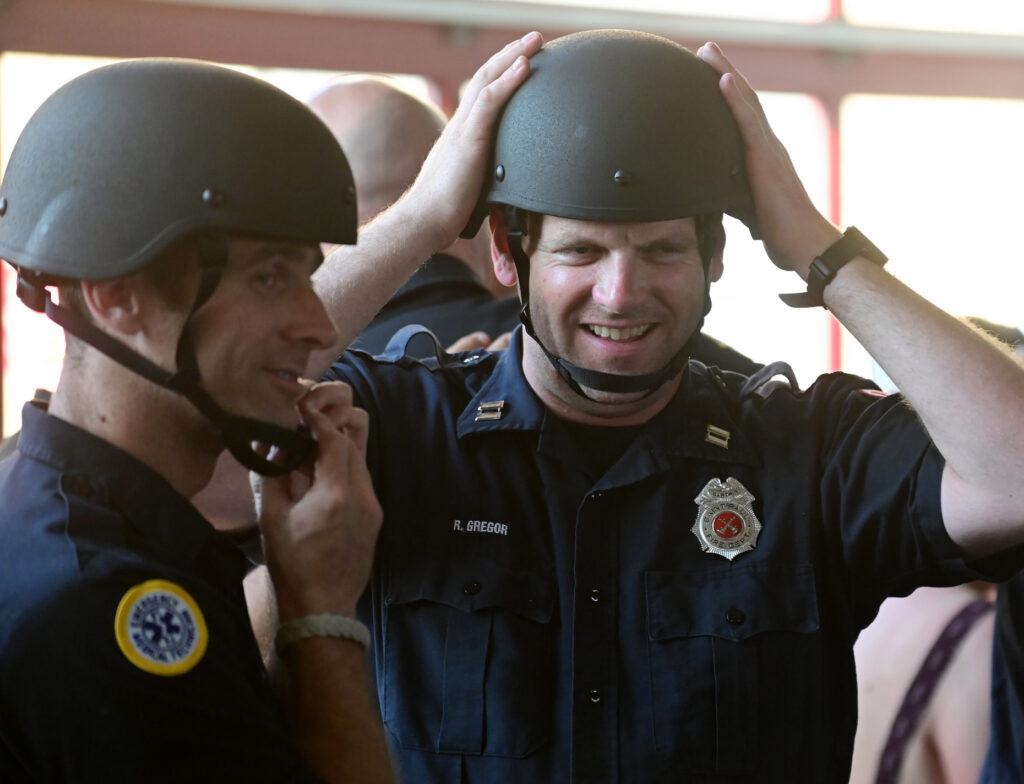 Together, St. Paul community members were there to help protect those who protect us.
Thirty-three St. Paul firefighters were able to receive the new gear through SHIELD 616, and the goal is to equip the entire department.
If you're interested in making a donation to make that possible, click here to donate to SHIELD 616 or donate with the St. Paul Fire Foundation.