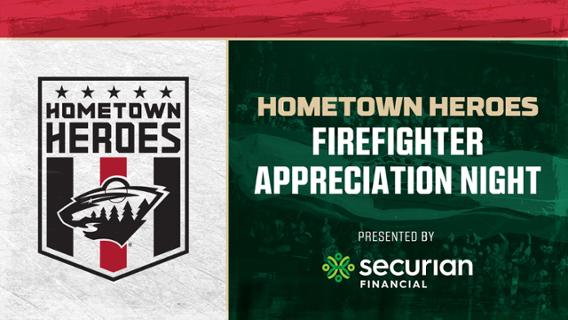 We're proud to announce; Hometown Heroes Firefighter Appreciation Night is back! Here's everything you need to know for an evening packed with the event, hockey, and community support. Hurry, get your tickets soon!
The Minnesota Wild website says, "The Minnesota Wild is pleased to host those who protect and keep the State of Hockey safe. Each game will have a specific focus, but all will celebrate this special community of law enforcement officers and dispatchers, firefighters, first responders, and frontline and essential workers."
That means three nights of appreciation for St Paul's hometown heroes! At the Foundation, we could not be more pleased with the show of support from the State of Hockey's very own team. 
Watch this: Squad 1 at Station 4 of the St. Paul Fire Department starts things off with the "Let's Play Hockey" call.
Here are the dates for the game: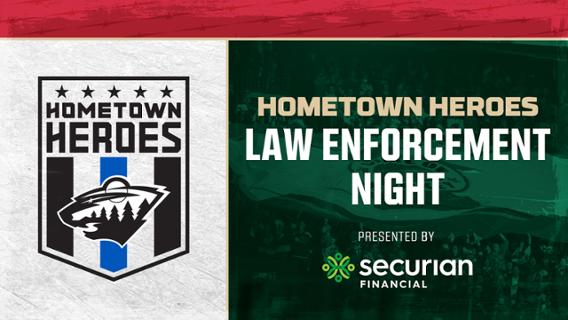 SOLD OUT! Law Enforcement and Dispatchers Night
Wild vs. Sharks | Tue, November 16, 7:00 pm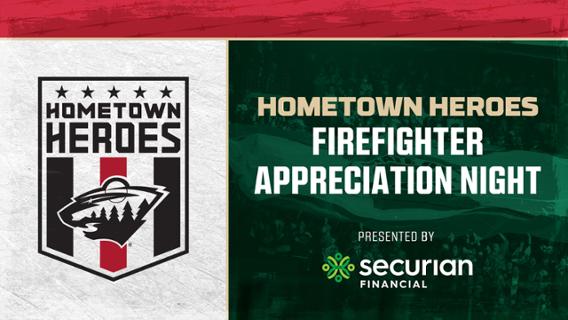 Firefighters Appreciation Night
Wild vs. Sabres | Thursday, December 16, 7 pm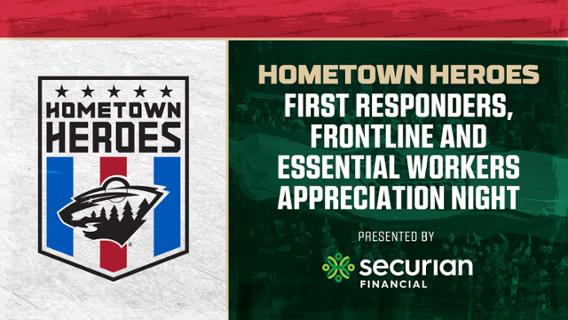 First Responders, Frontline and Essential Workers Appreciation Night
Wild vs. Coyotes | Tuesday, April 26, 7 pm
Here's the night's agenda: St Paul will come alive for Firefighter Appreciation Night.
Happy hour and Firebrick launch 5–7 pm at Pill Box Tavern
Everything will be kicking off with a happy hour hosted at Pill Box tavern with Schell's Brewing, MnFire (mnfireinitiative.com) and SPFD (stpaulfirefoundation.org) for the re-launch of the Firebrick for Firefighters program, "[the progam] is designed to give back to those who help us in our communities in so many ways."
Members of the St. Paul Fire Foundation will also be there. Say hello!
Welcome events 6 – 630
The band will circle 100 concourse from 6 – 6:30. Members include Ben Schenck, Mark Getty, Bob Kippels, John Berg, Mick Spurrier, Mark Ryan, Kari Ryan, George Mejia, Dave Zimmerman, Jackie Jaworowski, Paul Richardson, Merlin Zimmerman, and Kyle Colvin.
Also, firetrucks will be parked on Kellogg Ave from 5:30-6:30 will have their lights on to welcome people to the game. Make sure to get a photo!
"Let's Play Hockey" call 7 pm
To start the evening at Xcel, Julie Paidar, Matt Paidar, and Meghan Paidar the family of Mike Paider, a former firefighter who recently passed away will lead us in the "Let's Play Hockey" call. A positive and memorable moment of community for the family of one of Minnesota's hometown heroes.
The Wild take on the Buffalo Sabres at 7 pm
Catch the Zamboni riders. On Zamboni 1, Chief of Saint Paul Fire Department, Butch Inks and Zamboni 2, Founder of the St. Paul Fire Foundation Steve Shapira.
More than a gesture of support, Minnesota Wild is donating with each ticket purchase.
The big game will be Thursday, December 16, 2021, against the Buffalo Sabres.
With the purchase of the ticket to the game, you will also receive a limited edition Hometown Heroes ballcap for each ticket purchased, and the Wild will make a $5.00 donation to the Saint Paul Fire Foundation. The money raised will support our mission of improving the health and wellness of firefighters.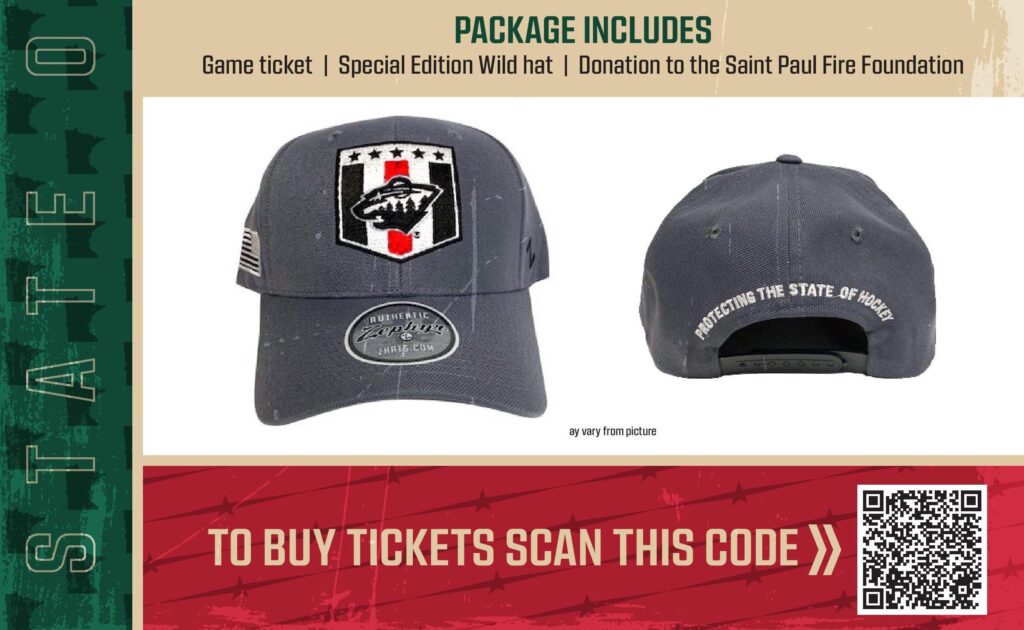 As always, safety first. So stay the night with this discount.
Need to stay the night? The Saint Paul Hotel has a special discounted rate on game night. Stay at the award-winning and historic St. Paul Hotel for $20.00 off regular rates.
Use code WILDFAN when booking online or calling the hotel to make a reservation.
Thank you to the Minnesota Wild and the St. Paul Community for coming together to offer this memorable night of appreciation for St. Paul's hometown, everyday heroes.
Enjoy the night from us at the Foundation, and let's play hockey!