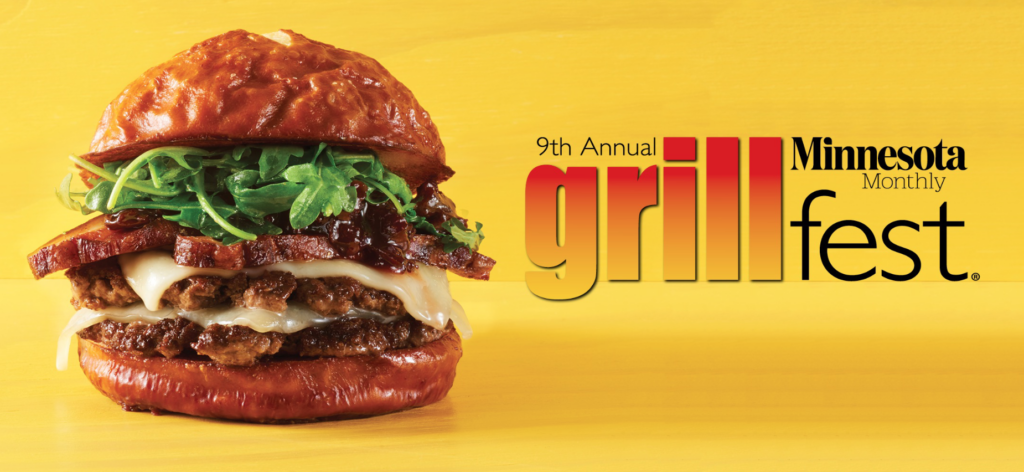 Summer is in full swing and Grillfest is here!
The 9th annual Grillfest at CHS Field is this weekend. Join the St. Paul Fire Foundation and local Fire Fighters.
Let's get together for some fun in the sun, and of course some delicious fares.
Every GrillFest features the latest grilling tips at the grilling stage, as well as special pricing on grills and products that will make guests the envy of their neighbors. Tickets to GrillFest include samples of food and beverage from all of the best in Minnesota's great vendors.
What is Grillfest?
Simply put, a festival to enjoy the best burgers, beer, and BBQ in Minnesota. The hottest grills, recipes, barbecue techniques, burgers, beer, and more that the Twin Cities could ever pack into one weekend-long, all-inclusive event. It's the same event you've come to know and love—at the same location, with the same hours, boasting the same caliber of excellence (and bold flavor) that you deserve.
When is Grillfest?
Grillfest takes over CHS Field Saturday June 22th and Sunday, June 22th from 1 pm to 5 pm each day.
What happens at Grillfest?
○ Taste mouthwatering burgers from local restaurants in the annual Burger Battle, presented by Hop Valley Brewing
○ Sip Bloody Mary samples and vote for your favorite at Smirnoff Vodka's Bloody Mary Battle
○ Win one of 10 Weber SmokeFire Grills as part of the Frattallone's Grill Experience by purchasing $10 raffle tickets with proceeds benefiting the M Health
Fairview University of Minnesota Masonic Children's Hospital
○ Play outdoor games with friends and family at the Patron Game Zone
○ Sip on seltzers and beers from Mike's Hard Seltzer, Lift Bridge Seltzer, Bud Light Seltzer, Michelob Ultra Seltzer and more
○ Awaken your taste buds with award-winning wines at the J Lohr Wine and Cheese Pairing Adventure
○ Enjoy unique grilling experiences with seafood, big protein, and plant-based burgers from Morrissey Hospitality, The Saint Paul Hotel, The St. Paul
Grill, Central N.E. Eat & Drink, and US Foods."
○ Support local artisans and shop your favorite products onsite
○ And much, much more!
Get tickets and learn more at grillfestival.com!