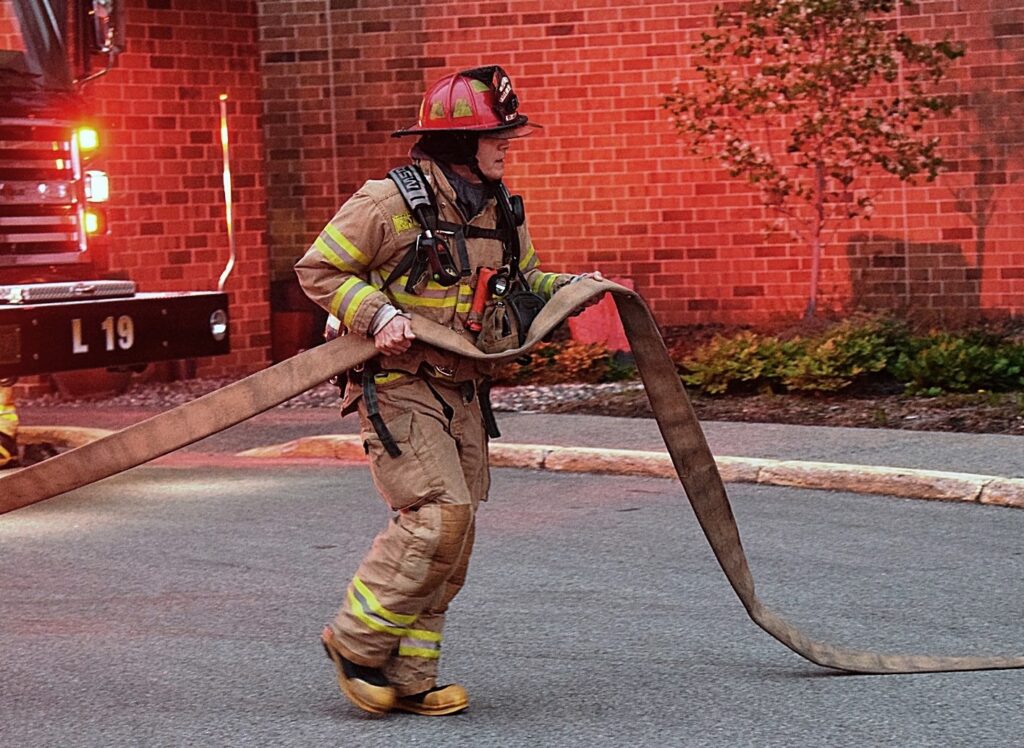 Tim Pleau, a former St. Paul Fire Paramedic Captain, died of a heart attack less than 6 months after retiring.  He was 58 years old.
Shane Clifton, a former St. Paul firefighter and paramedic, died of a massive heart attack at age 38 while on duty – help was right there, but it wasn't enough.
Firefighting is both a physically and emotionally demanding job. The dangerous work, heavy uniforms and overwhelming amount of stress cause strain on the heart. This strain, in conjunction with a toxic work environment – breathing in smoke, dehydration and gas exposure – can trigger a sudden cardiac episode.
Data from the National Fire Protection Association found that, of the 60 firefighter fatalities that occurred in 2017, 29 were because of sudden cardiac death. Firefighters, as an occupation, have some of the highest rates of heart disease, heart attacks, and sudden cardiac death. There have been several studies published examining firefighters' unique risk profile and the epidemiology of heart disease in the fire service.
One of the first studies of the hearts of firefighters was published in 1975 by R.J. Barnard and H.W. Duncan in the Journal of Occupational Medicine. They looked at the heart rates of firefighters responding to emergencies and when engaged in firefighting. Less than a minute after the tones dropped, they recorded an average increase in heart rate of 47 beats per minute. During actual firefighting, researchers recorded unusually prolonged periods of tachycardia. They concluded that firefighting creates states of high anxiety, which then leads to tachycardia.
While not much can be done to change the environment firefighters work in, the St. Paul Fire Foundation aims to provide resources to help firefighters reduce their cardiac risks.
---
References
Firefighters and Heart Health – Penn Medicine
Firefighter fatalities in the United States in 2017 – NFPA Journal
Firefighter fatalities in the United States in 2019 – NFPA Journal
Heart rate and ECG responses of fire fighters – Journal of Occupational Medicine