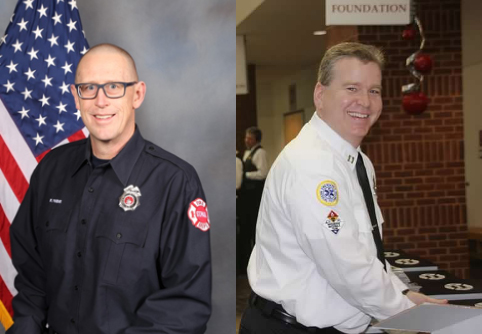 Steve Shapira, a captain on SPFD and founder of the St. Paul Fire Foundation who has fought more than 1,000 fires in 17 years, was diagnosed with non-Hodgkin lymphoma at the age of 46.
Mike Paidar, a captain on SPFD was diagnosed with Leukemia at the age of 52. He died from this rare and aggressive cancer 6 months after being diagnosed.
Firefighters experience higher rates of certain types of diagnoses and cancer-related deaths compared to the general U.S. population, according to a multi-year study from the Centers for Disease Control and Prevention (CDC). More than 68% of firefighters will develop some form of cancer in their lifetimes. The rate of line-of-duty deaths from cancer-related illness is rapidly increasing and is on pace to overtake cardiac disease as the leading killer of firefighters nationwide.
Firefighting is a dangerous profession, and a growing body of research and data shows the contributions that job-related exposures have in chronic illnesses, such as cancer. The National Institute for Occupational Safety and Health (NIOSH) recently undertook two large studies focused on firefighter cancer and concluded that firefighters face a 9 percent increase in cancer diagnoses, and a 14 percent increase in cancer-related deaths, compared to the general population in the U.S.
Occupational carcinogens include diesel exhaust, benzene, formaldehyde, asbestos and various combustion byproducts found in smoke. Exposures can occur through inhalation of smoke or diesel exhaust, and skin exposure can occur through contaminated personal protective equipment and turnout gear. The St. Paul Fire Foundation aims to provide resources to help firefighters reduce their exposure to carcinogens as well as support programs to help mitigate the risk of exposure.
---
References
Firefighters and Cancer – National Fire Protection Association
Long-Term Cancer Risks & Prevention Tips for Firefighters – MnFire
FACT SHEET: Cancer Risk in Firefighting – National Fire Protection Association
Firefighters and Cancer Risk – International Association of Fire Fighters